Video Description
Social anxiety is a problem if you're "increasingly going out less and less, making excuses or leaving situations early," according to Richard Reid, Senior Executive Coach and Trainer at Pinnacle Therapy in London. http://pinnacletherapy.co.uk
Pinnacle Therapy is the psychological specialist in personal and business transformation. A leading provider of science-based consultancy, training, coaching and therapy, we take a holistic approach and often blend methods, such as psychotherapy, coaching, cognitive behavioural therapy (CBT) and training, to ensure lasting results.
Based in central London, Pinnacle Therapy was founded in 2005 by Richard Reid, a qualified psychotherapist, counsellor and mediator. We have since grown into a team of expert therapists and consultants that provide a tailored improvement experience to individuals and businesses.
0:41
Channel
:
Anxiety
Playlist
:
Anxiety FAQ
Most of us will experience some degree of social anxiety from time to time, particularly when we're meeting new people or going into uncomfortable situations. But the question to ask yourself is, to what extent does that hold you back in terms of living a full life. If you're finding that you're increasingly going out less and less, making excuses or leaving situations early. Then maybe it's time to do something about it.
read more
view less
---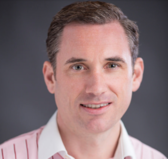 Senior Executive Coach and Trainer
Richard Reid is a professional psychotherapist, hypnotherapist, counsellor and mediator. He trained with the Contemporary College of Therapeutic Studies at Birkbeck University. He has since also trained at the Centre for Stress Management, the Regent's College School (where he studied mediation), and the National Centre for Eating Disorders. Richard started his first career as a consultant for a major multi-national business consultancy where he specialised in information technology and customer service. Since becoming a counsellor and cognitive behavioural therapist, he has advised organisations such as Google, Morgan Stanley, Transport for London, the BBC, The Priory and the City of London Police. Richard is aware of current issues in the workplace, such as trauma and stress, and is experienced in how to resolve them using both established and newer techniques. His specialities include Cognitive Behavioural Therapy (CBT), counselling, EMDR, psychotherapy. Read full bio view less