Video Description
Victoria Coles, Psychotherapist and Counsellor at Pinnacle Therapy describes how she works with young people on the troubles and the difficulties of growing up, such as peer pressure and problems at school. http://pinnacletherapy.co.uk
Pinnacle Therapy is the psychological specialist in personal and business transformation. A leading provider of science-based consultancy, training, coaching and therapy, we take a holistic approach and often blend methods, such as psychotherapy, coaching, cognitive behavioural therapy (CBT) and training, to ensure lasting results.
Based in central London, Pinnacle Therapy was founded in 2005 by Richard Reid, a qualified psychotherapist, counsellor and mediator. We have since grown into a team of expert therapists and consultants that provide a tailored improvement experience to individuals and businesses.
0:36
Channel
:
Children's therapy
Playlist
:
Children's therapy FAQ
Usually when I'm working with young people they're coming with the troubles and the difficulties of growing up, whether this be peer pressure, whether this be issues of things to do with school, but a lot of it is just to do with growing up and the change from going from a child to a teenager and the responsibilities that that can bring.
read more
view less
---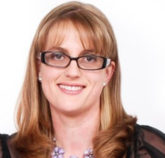 Psychotherapist and Counsellor
Victoria Coles is a qualified counsellor and psychotherapist. She has worked with adults, primarily focusing on bereavement issues and has extensive experience with university students. Moreover, she has worked for over 10 years as a mentor, trainer and leader in a national voluntary youth organisation. Since qualifying she has used her skills to support young people in a counselling capacity. Her training and practice focus upon an integrative and person centred approach, with the aim of assisting the client to identify their goals or desired outcomes and ultimately how these might be achieved. Read full bio view less