Video Description
Alexandra Chrysagi, Counselling Psychologist at Pinnacle Therapy in London, talks about the effectiveness of CBT (cognitive behavioural therapy) in cases of mood disorders such as depression and anxiety disorders, for example, social anxiety. http://pinnacletherapy.co.uk
Pinnacle Therapy is the psychological specialist in personal and business transformation. A leading provider of science-based consultancy, training, coaching and therapy, we take a holistic approach and often blend methods, such as psychotherapy, coaching, cognitive behavioural therapy (CBT) and training, to ensure lasting results.
Based in central London, Pinnacle Therapy was founded in 2005 by Richard Reid, a qualified psychotherapist, counsellor and mediator. We have since grown into a team of expert therapists and consultants that provide a tailored improvement experience to individuals and businesses.
0:57
Channel
:
Cognitive behavioural therapy (CBT)
Playlist
:
Cognitive behavioural therapy (CBT) FAQ
CBT has been proven extremely effective for mood disorders and anxiety disorders. So we have numerous, like hundreds of randomised controlled trials that have proven that CBT can be 80 up-to 90% effective and actually this can stay for 15 up-to 24 months. Sometimes however, clients they need to come back for some booster sessions or some refreshers, so they can come back and we can refresh some of the skills they have learnt during their treatment, but generally it's a very effective treatment.
read more
view less
---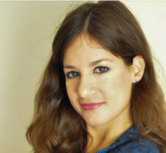 Chartered Counselling Psychologist, Clinical Supervisor
Alexandra is a Principal Counselling Psychologist. She obtained her first degree in Psychology from the Panteio University in Athens, Greece and a Practitioner's Doctorate in Counselling Psychology from the University of Teesside, UK. Alexandra has worked in the NHS for the last 7 years and is currently working within a Community Mental Health for clients with Complex Trauma and Personality Disorders. She has worked in a variety of services both within and outside the NHS including Specialist Psychotherapy Services (tertiary care and private sector), Community Mental Health Services, and Primary Care Services where she gained experience in working with clients across all age ranges and with a variety of psychological needs. Alexandra also has considerable experience working with people with Complex Post Traumatic Stress Disorder, Personality Disorders, Anxiety, Obsessive compulsive disorder (OCD), Depression and Complex Grief. She has further specialist training in Cognitive Behavioural therapy (CBT), Eye Movement Desensitisation Reprocessing (EMDR), Dialectical Behavioural therapy (DBT), Compassion Focused Therapy (CFT), Acceptance and Commitment Therapy (ACT) and ongoing training in Schema Focused Therapy. Her speciality is helping clients overcome trauma, with experience working in the NHS and with clients to help combat complex trauma and personality disorders. Originally from Greece, Alexandra can conduct therapy sessions in Greek as well as English. Read full bio view less