Video Description
London-based Counselling Psychologist Alexandra Chrysagi from Pinnacle Therapy explains how cognitive behavioural therapy (CBT) was successful in the example of a woman who was a victim of sexual abuse. http://pinnacletherapy.co.uk
Pinnacle Therapy is the psychological specialist in personal and business transformation. A leading provider of science-based consultancy, training, coaching and therapy, we take a holistic approach and often blend methods, such as psychotherapy, coaching, cognitive behavioural therapy (CBT) and training, to ensure lasting results.
Based in central London, Pinnacle Therapy was founded in 2005 by Richard Reid, a qualified psychotherapist, counsellor and mediator. We have since grown into a team of expert therapists and consultants that provide a tailored improvement experience to individuals and businesses.
1:43
Channel
:
Cognitive behavioural therapy (CBT)
Playlist
:
Cognitive behavioural therapy (CBT) FAQ
I have been working with a client who has been a victim of sexual abuse, and when she came to therapy, she felt a failure. So, she holds this image about herself that is a damaged person, that she's a failure and she doesn't deserve anything in life. So, after employing CBT treatment, we managed to break down these negative cognitions about herself, and tried to see if there is any factual evidence that can support her cognitive processing. So, during the CBT process, we identified a lot of positive things about her, rather than negative things about her, so we managed, actually, to establish a more balanced way of thinking around that. So, when she said, "I'm a failure", as an example, I asked her, like, "Okay, what kind of evidence do you have about this?" And, generally, she had a very successful life. She was someone with quite perfectionistic standards, and probably these got in the way. Her standards were very unrelenting, you can say. So, yeah, so by doing this processing of the cognitive restructuring, trying to find evidence for and evidence against something, we managed to establish an alternative belief about herself.
read more
view less
---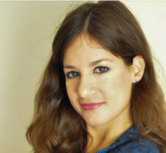 Chartered Counselling Psychologist, Clinical Supervisor
Alexandra is a Principal Counselling Psychologist. She obtained her first degree in Psychology from the Panteio University in Athens, Greece and a Practitioner's Doctorate in Counselling Psychology from the University of Teesside, UK. Alexandra has worked in the NHS for the last 7 years and is currently working within a Community Mental Health for clients with Complex Trauma and Personality Disorders. She has worked in a variety of services both within and outside the NHS including Specialist Psychotherapy Services (tertiary care and private sector), Community Mental Health Services, and Primary Care Services where she gained experience in working with clients across all age ranges and with a variety of psychological needs. Alexandra also has considerable experience working with people with Complex Post Traumatic Stress Disorder, Personality Disorders, Anxiety, Obsessive compulsive disorder (OCD), Depression and Complex Grief. She has further specialist training in Cognitive Behavioural therapy (CBT), Eye Movement Desensitisation Reprocessing (EMDR), Dialectical Behavioural therapy (DBT), Compassion Focused Therapy (CFT), Acceptance and Commitment Therapy (ACT) and ongoing training in Schema Focused Therapy. Her speciality is helping clients overcome trauma, with experience working in the NHS and with clients to help combat complex trauma and personality disorders. Originally from Greece, Alexandra can conduct therapy sessions in Greek as well as English. Read full bio view less