Video Description
London-based Psychotherapist and Counsellor Lisa Cross from Pinnacle Therapy talks about why the number of sessions may vary and how therapist and client work together to understand what the focus of the sessions should be. http://pinnacletherapy.co.uk
Pinnacle Therapy is the psychological specialist in personal and business transformation. A leading provider of science-based consultancy, training, coaching and therapy, we take a holistic approach and often blend methods, such as psychotherapy, coaching, cognitive behavioural therapy (CBT) and training, to ensure lasting results.
Based in central London, Pinnacle Therapy was founded in 2005 by Richard Reid, a qualified psychotherapist, counsellor and mediator. We have since grown into a team of expert therapists and consultants that provide a tailored improvement experience to individuals and businesses.
0:54
Channel
:
Counselling
Playlist
:
Counselling FAQ
The number of therapy sessions that you might need can be very dependent on what can be offered. For instance, for some clients, they're working under an insurance policy, so they're only granted, say, eight sessions. For other clients, they might only have a limited budget. Some people want to just see where it goes. But in all of that, I think what's most important is that the therapist and the client work hard to understand what the focus of the work is, so that however many sessions you have, the client can see some benefit from it.
read more
view less
---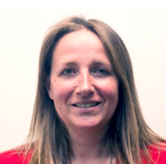 Psychotherapist and Counsellor
Lisa Cross is a qualified and accredited counsellor. Her training and work practice centres on an integrative approach, with the client and counsellor relationship being at the very heart. The techniques Lisa uses focuses on clients being able to measure their positive changes, and is there to help unravel, unpick and dissolve any issues. Lisa has worked in private practice for five years, and previous to that, helps a counselling role at a number of GP surgeries, as well as Roehampton University and a local care home. She has also been a staff counsellor too. Lisa has experience in working with clients on a broad range of areas, including bereavement, stress, anxiety, depression, alcoholism, suicidal tendencies, life transition issues and relationship and self-esteem problems. She works with both individuals and couples on a short-term and longer-term basis, depending on their needs. Read full bio view less