Video Description
Lisa Cross, Psychotherapist and Counsellor, describes the common symptoms of a panic attack, such as shortness of breath and feeling "frozen in the moment", which can be a frightening experience, especially the first time. http://pinnacletherapy.co.uk
Pinnacle Therapy is the psychological specialist in personal and business transformation. A leading provider of science-based consultancy, training, coaching and therapy, we take a holistic approach and often blend methods, such as psychotherapy, coaching, cognitive behavioural therapy (CBT) and training, to ensure lasting results.
Based in central London, Pinnacle Therapy was founded in 2005 by Richard Reid, a qualified psychotherapist, counsellor and mediator. We have since grown into a team of expert therapists and consultants that provide a tailored improvement experience to individuals and businesses.
1:25
Channel
:
Counselling
Playlist
:
Counselling FAQ
Panic attacks can be a really frightening experience for people, especially the first time that they have one. The most common symptoms are: feeling out of breath, shortness of breath, perhaps feeling frozen in the moment, you know, not knowing what to do, where to go, the heart might be beating very fast. There might be some similarities to almost fainting. And we know physiologically that all of these signs are about the release of adrenaline into our bodies. And actually that's got a very useful...it's very useful to have that as a response, if for instance we're being chased by a tiger down the road. But often when people develop that response to everyday events, they need to learn how to handle that surge in their body. Maybe look for the early signs that something is about to trigger it. So what we try to do in therapy is arm them with as many tools as possible, so that they can feel ready to deal with it when it happens.
read more
view less
---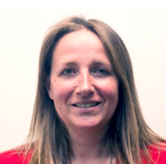 Psychotherapist and Counsellor
Lisa Cross is a qualified and accredited counsellor. Her training and work practice centres on an integrative approach, with the client and counsellor relationship being at the very heart. The techniques Lisa uses focuses on clients being able to measure their positive changes, and is there to help unravel, unpick and dissolve any issues. Lisa has worked in private practice for five years, and previous to that, helps a counselling role at a number of GP surgeries, as well as Roehampton University and a local care home. She has also been a staff counsellor too. Lisa has experience in working with clients on a broad range of areas, including bereavement, stress, anxiety, depression, alcoholism, suicidal tendencies, life transition issues and relationship and self-esteem problems. She works with both individuals and couples on a short-term and longer-term basis, depending on their needs. Read full bio view less