Video Description
Sam Fores, Cognitive Hypnotherapist at Pinnacle Therapy in London, talks about her background in business and why she decided to retrain as a therapist and combine her knowledge and skills. http://pinnacletherapy.co.uk
Pinnacle Therapy is the psychological specialist in personal and business transformation. A leading provider of science-based consultancy, training, coaching and therapy, we take a holistic approach and often blend methods, such as psychotherapy, coaching, cognitive behavioural therapy (CBT) and training, to ensure lasting results.
Based in central London, Pinnacle Therapy was founded in 2005 by Richard Reid, a qualified psychotherapist, counsellor and mediator. We have since grown into a team of expert therapists and consultants that provide a tailored improvement experience to individuals and businesses.
0:45
Channel
:
Hypnotherapy
Playlist
:
Hypnotherapy FAQ
I originally worked as a business consultant. I particularly enjoyed the element that was working with people, understanding people, and so I decided to retrain as a psychotherapist. Many of those skills that I learnt and developed within the business world are entirely relevant today as well. And often I do work with businesses and individuals from businesses. And having that understanding helps me to relate to their situations that much more than perhaps the average therapist.
read more
view less
---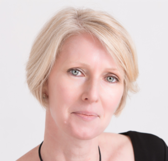 Sam Fores provides a compassionate, empathetic, solutions orientated cognitive hypnotherapy service. She works collaboratively with clients in a confidential and supportive way to help them make lasting changes in their lives. Her role is to facilitate change and help people address their anxieties, depression and letting go of the limitations of the past. Read full bio view less